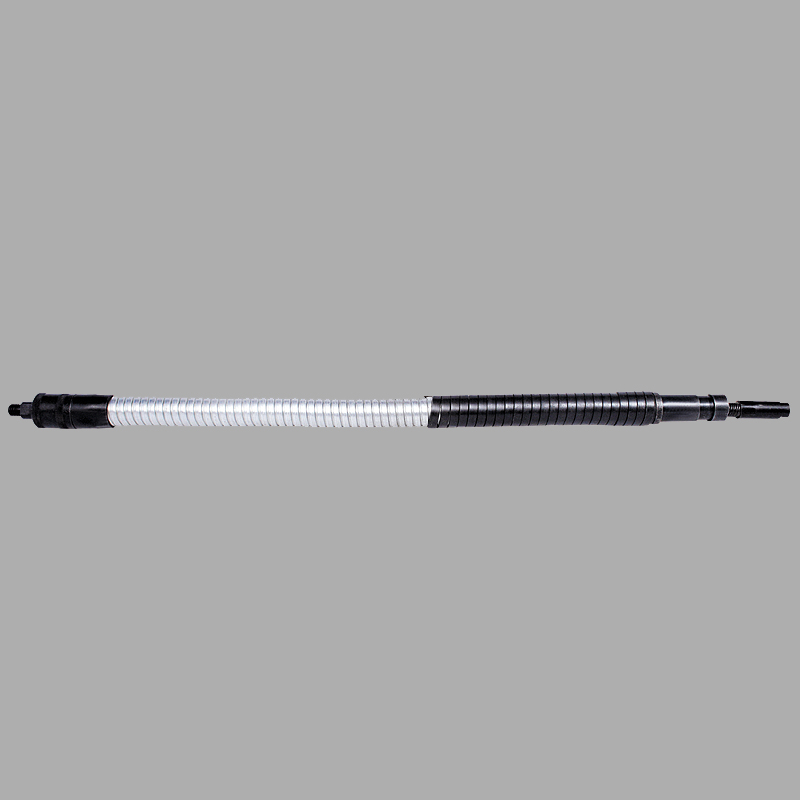 Flexible Shafts 19 – 20 (3/4") mm – 34 – 35 (1.3/8") in.
The Flexible Shaft transmits constant torque / power from the motor unit to the tool head or brush within the tube.
Inner Core – is double wound in opposing layers made out of high tensile-spring steel wires and passed through stress relieving process, made to absolute-vibration free performance and continuous duty.
Outer Casing – is flexible, made out of galvanized steel strip and provided with special steel anti-friction lining for the entire length.
Connections – Suitable motor connection at one end and detachable ball bearing hand piece (tool holder) with threaded spindle for tool head or brush at other end.
The size of the flexible shaft is based on internal diameter (I.D.) of the tube. The length of flexible shaft required is the addition of the length of the longest tube plus the distance between the mouth of the tube and the position of the power unit. The power unit should be located so that the flexible shaft be kept as straight as possible.
| | | | Flexible Shaft Length (Mtrs) | Flexible Shaft Length (Feet) | | | | |
| --- | --- | --- | --- | --- | --- | --- | --- | --- |
| | | | | | | | | |
| | | | | | | | | |
| | | | | | | | | |
| | | | | | | | | |
| | | | | | | | | |
| | | | | | | | | |
| | | | | | | | | |