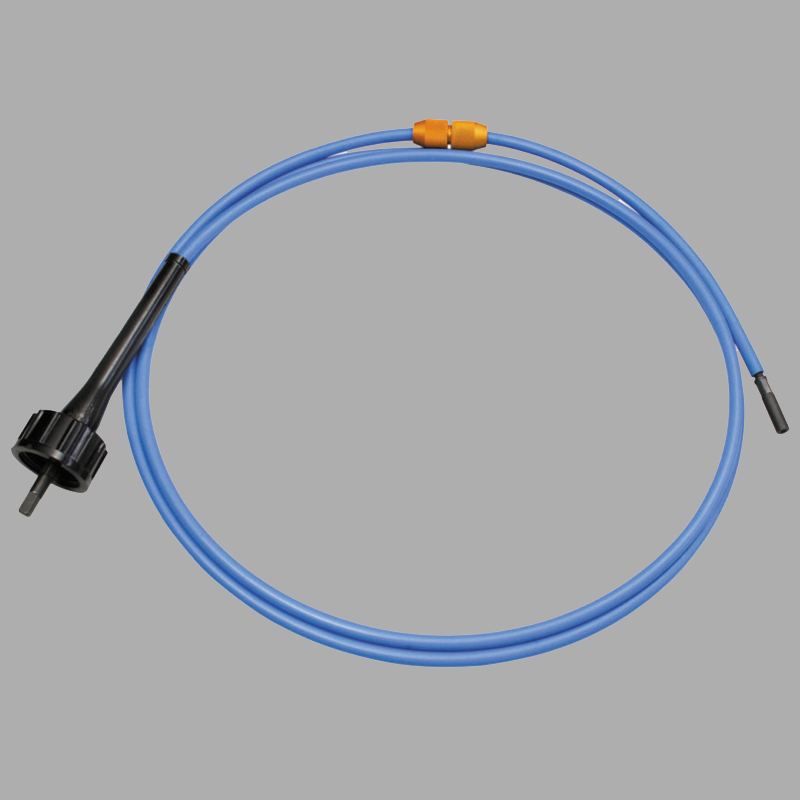 FLEXIBLE SHAFTS ¼" – 1″ I.D.
For PTC-40, PTC-60
When ordering flexible shafts and accessories, each item should be ordered for specific tube/pipe size or size range. Shafts have color coded shaft stops for easy identification. Stainless Steel inner cores ensure our shafts have longest life, flexibility and resistance to corrosion. Since the inner core of the shafts are the heart of the system and take most of the strain, stainless steel inner cores cause our shafts to last longer than the competition.
To order Flexible Shaft(s), determine tube I.D.(s) and length of the longest tube(s). Order Flexible Shaft(s) to correspond with tube I.D.(s) and lengths. Please ask us for special or longer lengths.
| | | | Flexible Shaft Length (Feet) | Flexible Shaft Length (Mtrs) | | | | |
| --- | --- | --- | --- | --- | --- | --- | --- | --- |
| | | | | | | | | |
| | | | | | | | | |
| | | | | | | | | |
| | | | | | | | | |
| | | | | | | | | |
| | | | | | | | | |
| | | | | | | | | |
| | | | | | | | | |
| | | | | | | | | |
| | | | | | | | | |
| | | | | | | | | |
| | | | | | | | | |
| | | | | | | | | |
| | | | | | | | | |
| | | | | | | | | |
| | | | | | | | | |
| | | | | | | | | |
| | | | | | | | | |
| | | | | | | | | |
| | | | | | | | | |
| | | | | | | | | |